Membership is open to people who live within the Fort Gaines neighborhood (see map below) and are current in paying their annual dues.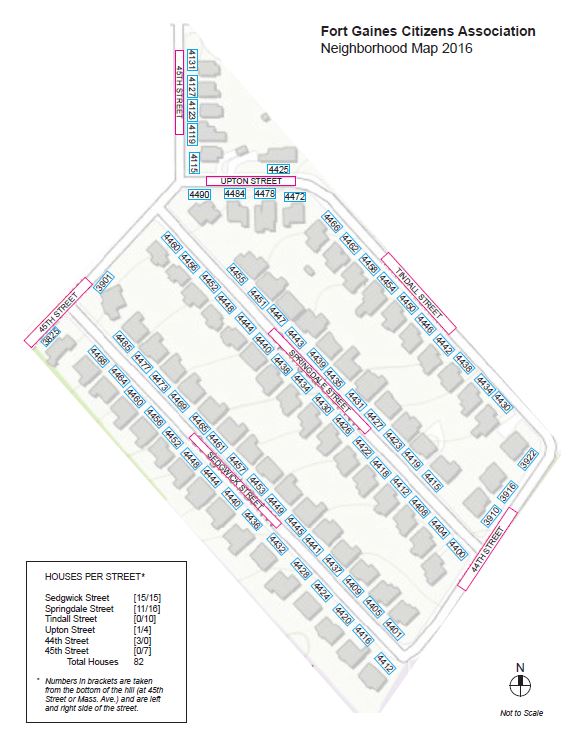 Fort Gaines Citizens Association Facebook Group
FGCA Members, please join our private Facebook group.
Annual Membership
Membership dues are $25 annually (January 1 – December 31) per household.
Submission Options
New members, please download and complete the Membership Registration Form (be sure to save the file). Recurring members do not need to complete the form unless you would like to update your contact information.
Pay By Check
Make your check payable to Fort Gaines Citizens Association
Note '2023 Member Dues' in the memo field
Submit to the FGCA Treasurer at 4455 Springdale ST, NW
Pay Electronically – Choose a Payment Option
Preferred: From your personal PayPal account, send $25 to FG[email protected]. No fee will be added to this transaction.
For your convenience, we offer a few other payment options (see below). However, please be aware that the FGCA will be charged a transaction fee of approximately $1.50. Therefore, if you choose any of these options, we kindly ask that you cover the cost by paying $26.50.
Note: While Venmo will state 'no fees', that information applies only to you, the user. If you choose Venmo, the FGCA will be charged. We do not recommend using the 'Pay Later' option. This is a preset option by PayPal and cannot be removed.
Questions?
Feel free to send an email to the FGCA Board.